Bushra Amiwala on the Ballot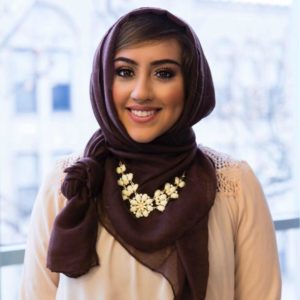 Bushra Amiwala is a nineteen-year-old college student with big confidence. The Skokie, IL native is on the ballot against an incumbent who is almost fifty years older than her and has been in office for fifteen years.
When Bushra filed her paperwork for the Cook County Commission seat last week, she had three times more signatures than needed for the nomination.
Bushra went into politics to change the narrative about Muslim women. She announced her intention to run for office to give "a voice to her underrepresented generation and culture."
"To me, Jetpac is a community," said Bushra, who became a Jetpac Fellow in August 2017. "I am so honored to be a part of an organization whose mission statement resonates so deeply to what I believe in. Jetpac is one of my most valuable tools in my Kitchen Cabinet." You can read a Chicago Tribune article about Bushra here.