Highlights from our Winter Banquet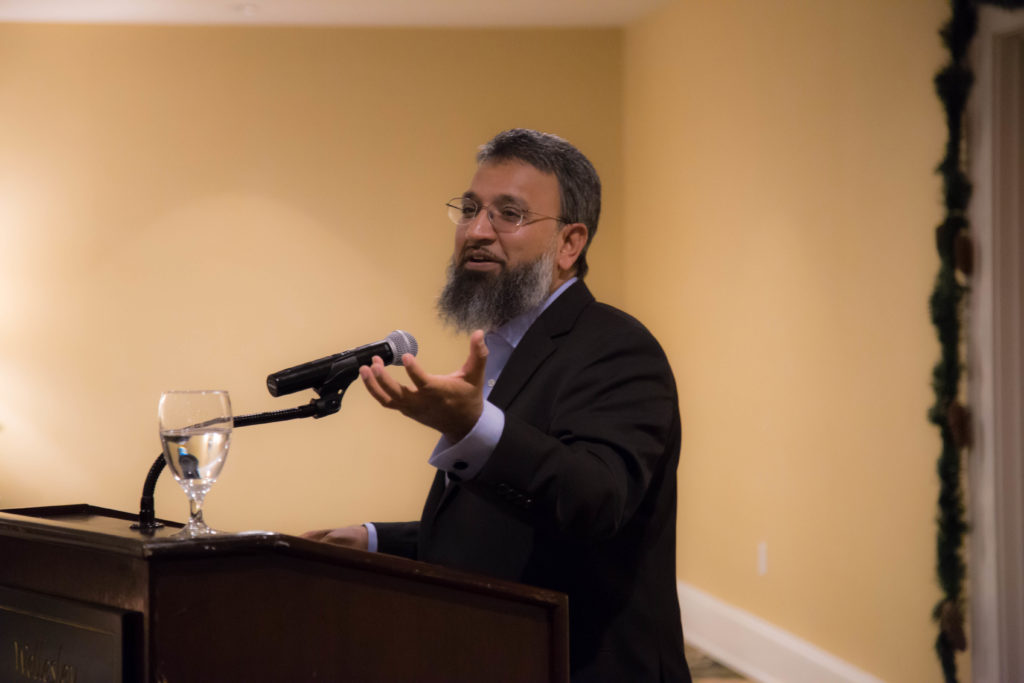 Last Sunday, December 3rd, we held our second annual Winter Banquet at the gorgeous Wellesley Country Club. We raised over $90,000 toward our $100,000 goal to continue building the American Muslim political infrastructure.
In case you missed it, here are a few highlights:
"Jetpac's work is the next frontier for our community. This is the work we need to do for the next generation, and the legacy we need to leave for our youth." -Suzan El-Rayess, Jetpac Director of Operations
"Every time we educate a child in the parallels between their faith and the Constitution, every time a Jetpac Fellow wins an election, we chip away at the narrative that Islam is not American." -Shaun Kennedy, Jetpac Executive Director
"We can't be what we can't see" -Sumbul Siddiqui, Jetpac Fellowship Advisor and the first Muslim woman to be elected to Cambridge, MA City Council
"It is absolutely essential for organizations like Jetpac to not only exist but to thrive….I can't help you here on the ground in Massachusetts on a daily basis. Only you can do that." -Arsalan Iftikhar, international news commentator, founder of TheMuslimGuy.com, and author of Scapegoats
Thank you to everyone who joined us. If you'd like to contribute to help us reach our end-of-year goal, you can donate today!