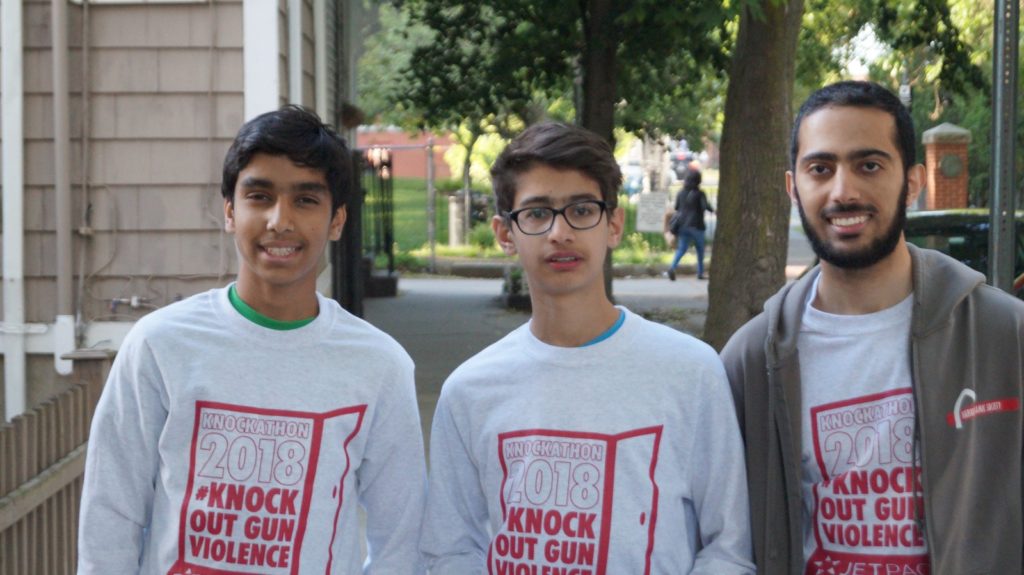 Boston's Omar Khoshafa is one of the many American Muslims we have watched grow and harness their own civic leadership. Formerly a Harvard Presidential Fellow at Jetpac, Omar is now working at Boston City Hall in the Mayor's office, and he still takes time to help with Jetpac initiatives.
Most recently, Omar mentored Muslim youth as part of Jetpac's Youth Ramadan Knockathon campaign. "I wouldn't be where I am today without Jetpac," Omar said. "My experience working there in the heat of the 2016 election year taught me how to be proactive about change and how Muslims need to be authentically present in all facets of civic life. I learned how to organize, fundraise, recruit leaders, establish relationships, and empower young people in the democratic process."
You can support young leaders like Omar by donating to and sharing Jetpac's LaunchGood campaign.