Jetpac at the AMCC & Dinar Standard Roundtable
American Muslim Social Entrepreneurship — A Strategy Building Session
Last week Jetpac was honored to attend the American Muslim Consumer Consortium's "Muslim Entrepreneurs for Social Good" Strategy Setting Roundtable, hosted in partnership with DinarStandard.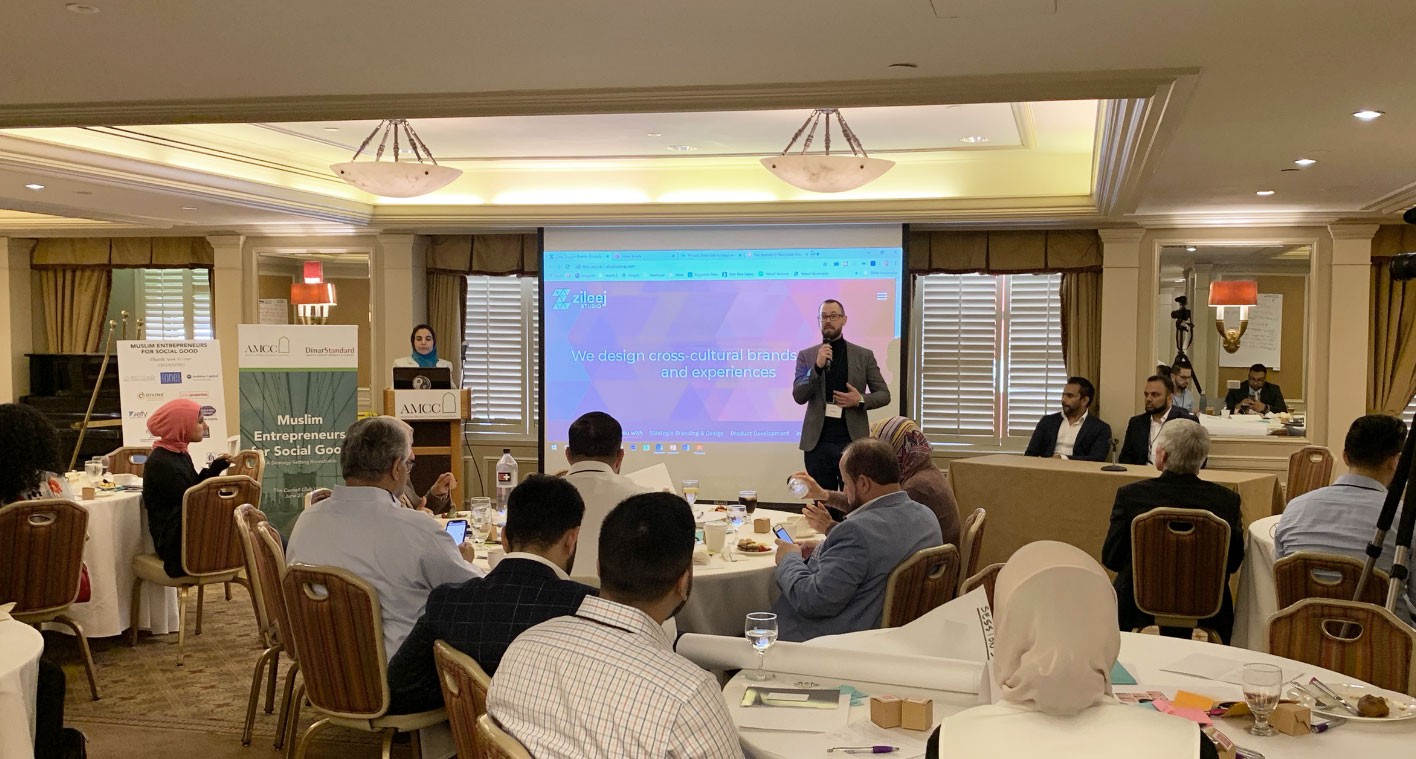 This full day event, held at The Cornell Club in NYC on Thursday June 27th, brought Muslim Social Entrepreneurs from around the world together to help AMCC plan their impact in the Muslim consumer space.
Shaun Kennedy attended the event representing Jetpac, and he was "impressed with the wide range of people, countries, and sectors represented" during the intense roundtable-style strategy session. Jetpac participated in the "technology, media, and data" group, offering insight on what issues American Muslim consumers should be concerned about in the coming years, and how we might better leverage data and technology in the civic space.
"I really enjoyed the chance to participate in such a unique initiative," said Shaun, adding "we had entrepreneurs from around the world participating, and it was a great opportunity to not only contribute to AMCC's strategies for the next few years but an immensely valuable networking opportunity." The discussion was organized and led by Sabiha Ansari of AMCC and Reem El Shafaki of Dinar Standard and featured presentations from Peter Gould (Zileej Studio), Nabeel Sharif (Serendipity), Mustafa Patel (Clearoute), Chris Blauvelt (LaunchGood), and more. Muslim entrepreneurs were present from the UK, Singapore, and Australia to give a global persepective on how we can promote good through the start-ups and established companies in our community.
Throughout the event, representatives from different companies and nonprofits, grouped by sector, answered questions and gave presentations to help built SMART goals and find areas where additional impact could be made by the AMCC and the Muslim consumer market more generally. In the coming weeks, this information will be collated and organized by DinarStandard and AMCC to help inform their strategy for creating and increasing social impact across a variety of sectors. Jetpac, who participated alongside Muslim journalists and reporters, Collabdeen, and Hack Halal in the Media, Data, and Technology table, were particularly concerned with issues surrounding privacy and data ownership, and opportunities for both low- and high-tech solutions to increasing civic engagement for Muslims.
We're looking forward to seeing the next steps from AMCC and DinarStandard after this amazing event, and were very happy to participate!